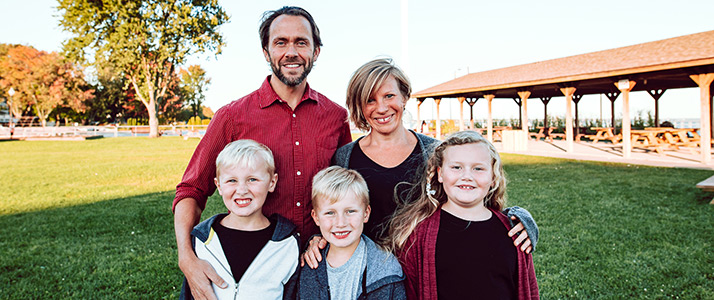 Husband and wife team Dr. Pete Rom and Dr. Meg Rom have been in practice since 2009. In 2012, they purchased the clinic, which was already a well-respected family practice in the Shelby/Macomb area. They're proud to continue this tradition in our community. Dr. Pete is the sole practitioner at our Shelby Township office, while Dr. Meg works out of our New Baltimore location.
---
Making An Impact On Health Care
It's no secret that the U.S. is facing a growing health care crisis. In fact, the U.S. is ranked 37th in the World Health Organization's quality rankings of national health systems. With the state of Michigan ranked 34th in the U.S. in overall health, and Macomb County's ranked 58th out of 83 counties in Michigan; it's clear to see that it's time for a change. We know that it can be better.
The time has come to focus on building better health, not just treating symptoms to cover up disease. During our years in practice, we've been fortunate to witness all that chiropractic can do for everyone, from babies to great-grandparents. It's our goal to help as many people as we can, assisting them in unlocking their full potential for health and well-being.
---
Discover Your Success Story
You may be seeking someone to cut through all the noise you hear on what you should do, shouldn't do and absolutely must do in order to get and stay healthy. Good health isn't a fad. We want to be a consistent voice for you, guiding you on your journey to health. You can make the transformation you've always dreamed about, even though you may have lost hope or thought it was impossible.
We're fortunate to have seen miraculous results from chiropractic care. When your focus is on health, and remove the interference that keeps the body from functioning and healing at its highest levels, you can see anything from bed-wetting in children to glaucoma in senior citizens diminish or even be eliminated. From these outcomes, people have regained their ability to do the things they love, with the people they care about.
If you'd like to find out more what we may be able to do for you, contact us today!